Barcelona Port (Spain)
All GNV ferries to/from Spain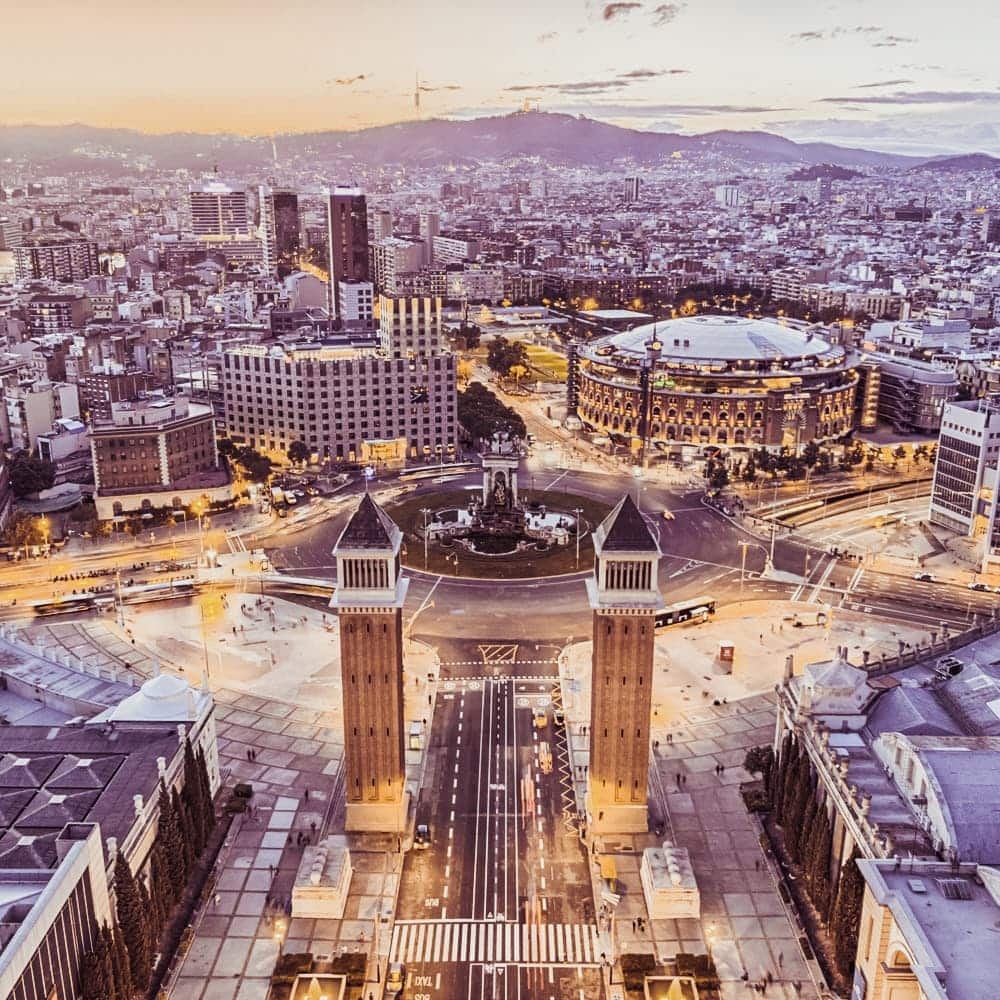 GNV will take you to Barcelona, one of the most popular destinations for Italian tourists during the summer months. Choose GNV ferries to Barcelona and you'll travel in comfort at the best prices around.
Book your ferry and set off for Spain's most beautiful beaches, immerse yourself in Europe's most exciting nightlife and discover all the hidden gems of Barcelona, a city rich in tradition and culture.
Crossing time is expressed with reference to access on board of the pilot in the port of destination (i.e. first pilot station). Any extra waiting time for docking and landing is beyond the Carrier's jurisdiction.
*Please verify the exact duration of the crossing while booking the trip, as the travel time varies for each trip
Discover our trip offers
Prices for 1 adult with pullman coach or Deck Ticket, outward only and no vehicle
Barcelona
Spain

- Ciutadella

Minorca
TRAVEL TIME*
15h 30min With call Palma de Mallorca
---
TRAVEL TIME*
5h 55min Direct
Barcelona
Spain

- Ibiza

Spain
TRAVEL TIME*
13h 45min With call Palma de Mallorca
---
TRAVEL TIME*
7h 45min Direct
Barcelona
Spain

- Nador

Morocco
TRAVEL TIME*
28h 45min Direct
---
TRAVEL TIME*
28h 45min Direct
Barcelona
Spain

- Palma de Mallorca

Spain
TRAVEL TIME*
7h 30min Direct
---
TRAVEL TIME*
6h 30min Direct
/ 12h 15min With call Ciutadella
/ 13h 45min With call Ibiza
Barcelona
Spain

- Tangier

Morocco
TRAVEL TIME*
31h 0min Direct
---
TRAVEL TIME*
37h 0min Direct
Genoa
Liguria

- Barcelona

Spain
TRAVEL TIME*
21h 30min Direct
---
TRAVEL TIME*
20h 30min Direct
Boarding Times
Foot passenger boarding: 1h before departure
Vehicle boarding: 2h before departure
Boarding for Morocco: 4h before departure
port address: On Car / Van door n-3 n-4
On arrival at the port
In all the ports where it operates, GNV makes its offices and staff available to passengers.
GNV Barcelona ticket office opening hours
Monday to Friday: 9.00 am/6.00 pm
Saturday: 11.00 am/2.00 pm - 3.00 pm/6.00 pm
Check-in
Foot passengers and passengers with vehicles must report to the Terminal Ferry Barcellona (Trasmediterranea) Muelle San Bertran. Once they have checked in, foot passengers must wait inside the terminal for a loudspeaker announcement signalling the start of boarding.
Passengers will be taken to the ship by shuttle in order to guarantee their safety and security and to assist passengers travelling with bags.
Passengers with vehicles may enter the port even before they have checked in. They should proceed to the indicated boarding waiting area. To access this area, they must show their ticket to the security staff. Once they have entered with their vehicle, passengers must wait to board once check-in has been carried out. If check-in has not yet been carried out, passengers should enter the building next to the boarding area, leaving their vehicle in the assigned boarding lane.
Once check-in has been carried out, they must wait to board inside their vehicle.
Discover Barcellona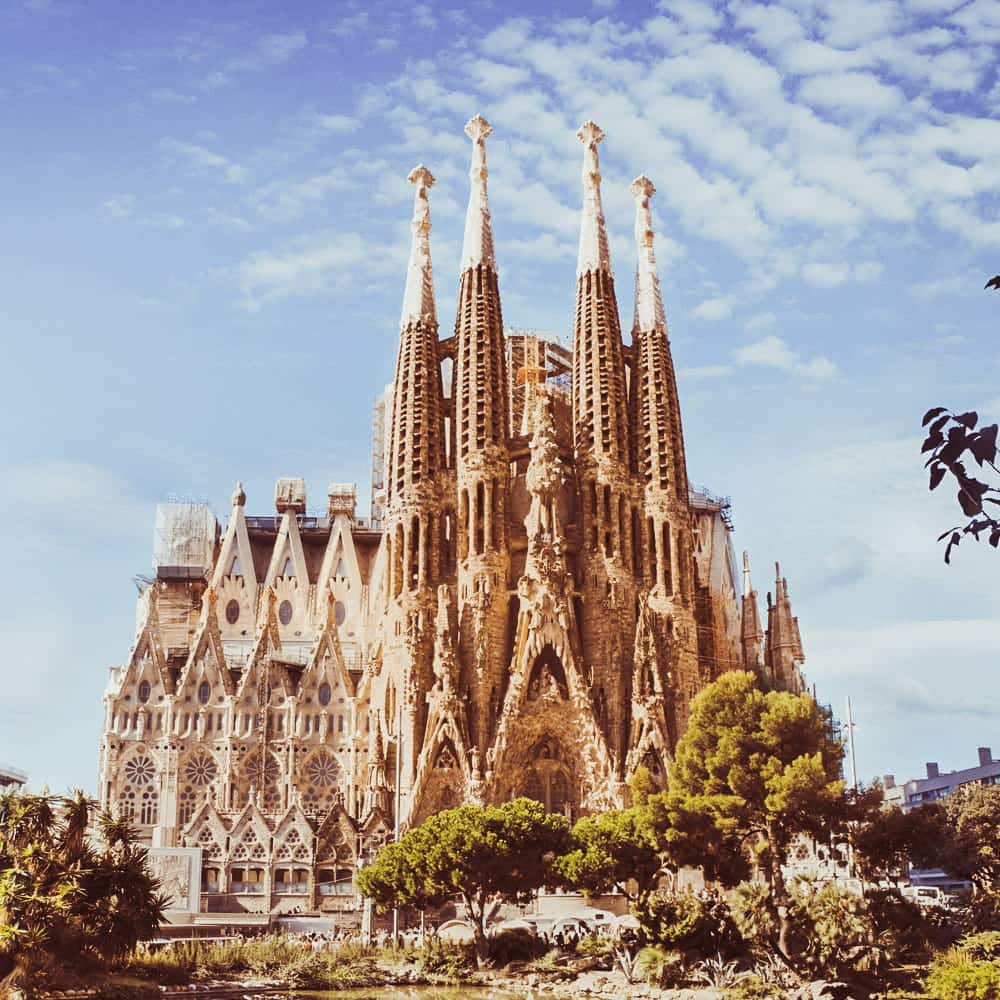 What to see
Barcelona is full of attractions. Among the things to see that you should absolutely not miss are the Sagrada Familia: one of the primary symbols of the city and Casa Batlló and Parc Guell, one of the most original and famous works by Catalan architect, Antoni Gaudí. Also, take a bit of time for a visit to Barceloneta, little Barcelona, the traditional neighbourhood of fishermen and sailors, and Ramblas, famous complex of boulevards in the city and a perfect place to take the ritual paseo (stroll).
Where to stay
To visit the main attractions in the city, it is best to stay in Rambla, Barrio Gotico, and Barceloneta. If you would rather opt for more outer districts, choose a hotel near one of the underground stations to make moving around easier.
What to eat
At Barcelona you can taste Catalan cuisine. In the tapas bars you can enjoy a quick snack at the bar with tapas, toasted bread with cold cuts, fish, and vegetables. The history of this dish is truly unusual. It seems that a long time ago a Spanish king visited a bar and asked for a glass of wine. The city visited by the king was near the sea and so the wind began to rise, along with the sand, so the water placed a slice of ham on top of the wine glass to act as a cover, which in Spanish is "tapa". To taste the best tapas in Barcelona, get away from the crowded cafés in Ramblas and head to the Gràcia or Poble Sec districts where you will find many tapas bars that the local people frequent.