Civitavecchia Port (Rome)
All GNV ferries to/from Civitavecchia
Take a ferry to Civitavecchia with the GRANDI NAVI VELOCI fleet or depart from the port closest to Rome to some of the Mediterranean's most beautiful destinations. GNV's ships connect Civitavecchia with Sicily, Sardinia and Tunisia with daily crossings, offering all the comforts and services you would find on a cruise ship.
The city of Civitavecchia, well-known for its port that recently became the second largest port in Europe in terms of passenger numbers, provides important evidence of its history, which stretches from the Etruscan period to its peak during Ancient Rome. Book your GNV ferry to or from Civitavecchia now!
Crossing time is expressed with reference to access on board of the pilot in the port of destination (i.e. first pilot station). Any extra waiting time for docking and landing is beyond the Carrier's jurisdiction.
*Please verify the exact duration of the crossing while booking the trip, as the travel time varies for each trip
Discover our trip offers
Prices for 1 adult with pullman coach or Deck Ticket, outward only and no vehicle
Civitavecchia
Lazio

- Olbia

Sardinia
TRAVEL TIME*
6h 45min Direct
---
TRAVEL TIME*
6h 45min Direct
Civitavecchia
Lazio

- Palermo

Sicily
TRAVEL TIME*
13h 30min Direct
---
TRAVEL TIME*
13h 45min Direct
Civitavecchia
Lazio

- Termini Imerese

Sicily
TRAVEL TIME*
14h 15min Direct
---
TRAVEL TIME*
13h 45min Direct
Civitavecchia
Lazio

- Tunis

Tunisia
TRAVEL TIME*
28h 0min With call Palermo
---
TRAVEL TIME*
31h 45min With call Palermo
Boarding times
Foot passenger boarding: 2h before departure
Vehicle boarding: 2h before departure
Boarding for Tunisia: 4h before departure
Port address:Varco Vespucci
On arrival at the port
In all the ports where it operates, GNV makes its offices and staff available to passengers.
Civitavecchia (Rome) ticket office opening hours
Monday - Wednesday - Friday: 9.00 am/12.30 pm - 4.00 pm/8.30 pm
Tuesday - Thursday: 9.00 am/12.30 pm - 3.00 pm/6.30 pm
Saturday and Sunday: Closed
Check-in
Civitavecchia - Tunis: Check-in and passport control
Check-in begins: 6 hours before departure
Check-in closes: 30 minutes before departure
Discover Civitavecchia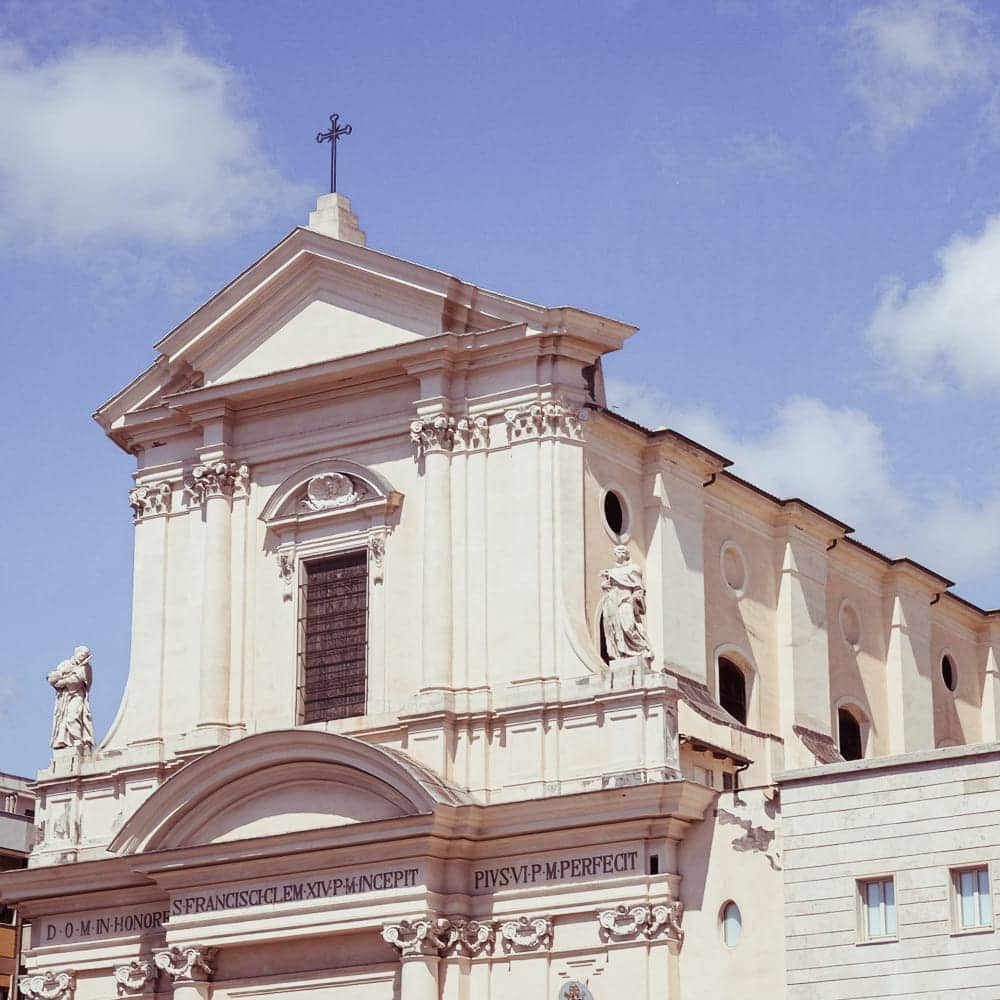 What to see
Civitavecchia, a city on the Roman coast, 70 km from Rome, is the home of one of the most important ports in Italy. The main things to see are the cathedral of Saint Francis, the National Museum, the Old Port, and the Michelangelo Fort, built to defend the coast from corsair raids. The Taurine Baths archaeological site, a very well-preserved ancient bath complex in Civitavecchia, is also worth a visit. If you would like to relax for a few hours, head to the spa waters at the Ficoncella Thermal Baths.
Where to stay
To truly enjoy your stay in Civitavecchia, we recommend opting for one of the hotels along the coast so you can easily reach the primary points of interest in the city.
What to eat
Civitavecchia's culinary tradition has strong ties to the area's fishing activity. Therefore, in order to taste the city's traditional specialities, head to one of the restaurants on the seafront, where you can enjoy delicious seafood dishes. Also, one of Civitavecchia's traditional recipes is well-known throughout Italy. This is the "Civitavecchia Easter Pizza", a dessert made with bread dough and ricotta, spiced with cinnamon and anise, that is prepared during the Easter period.