Travelling with Pets Tips
Pets on GNV ferries: tips for travelling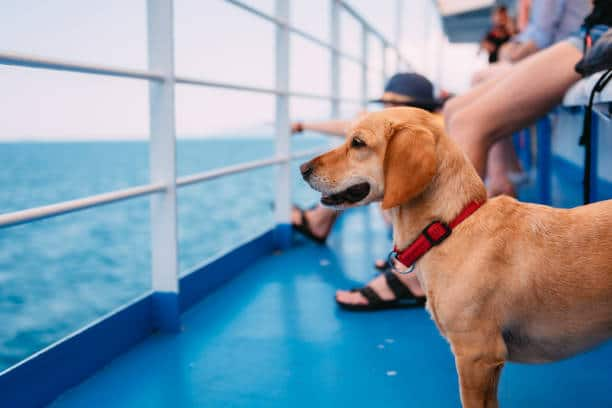 Travel with your 4-legged best friend: pets are welcome on board GNV!
Besides traditional accommodations, you can also choose the Pet Cabin.
Remember to always carry the following with you:
medical records
extra food
food and water bowls
muzzle
leash
scoop and hygiene bags
Your friend's safety is very important. Never remove the pet's collar or harness during the trip and attach a tag with your telephone number. Keep a photo of your pet with you. It will be easier to find if it gets lost!
Remember that you are not travelling alone! You will find walking areas just for you. Also, show respect for other passengers who don't know you, keeping your pet leashed and muzzled, if required, in common areas.
Before travelling, take your pet to the veterinarian to make sure it is healthy. Visiting your veterinarian is important in order to obtain the documents you need for your trip.
During the visit, the following will be checked:
basic vaccinations (distemper, hepatitis, leptospirosis, parvovirus)
rabies vaccination (where necessary)
worming
flea and tick prevention treatments


Seeing eye dogs: contact pmr@gnv.it