Port of Palermo (Sicily)
All GNV ferries to/from Palermo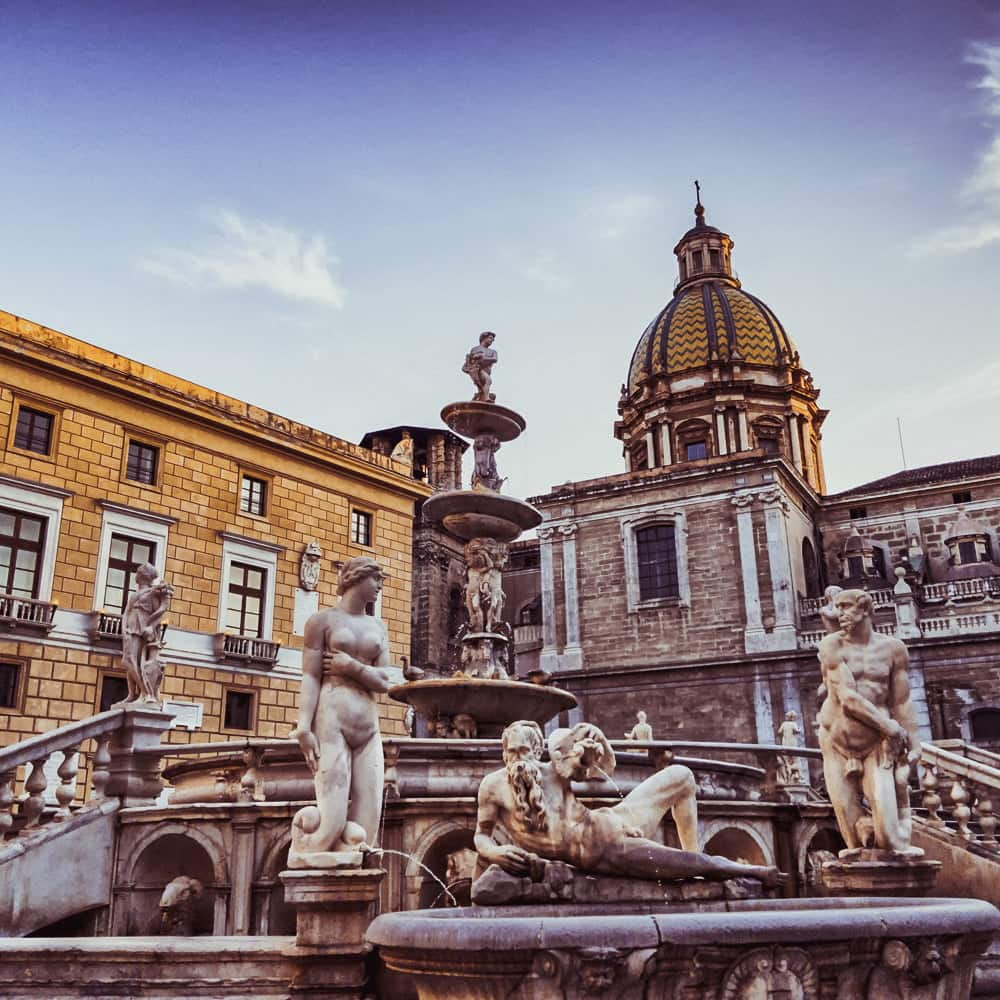 GRANDI NAVI VELOCI's ferries to Sicily link Palermo with the ports of Genoa, Civitavecchia, Naples and Tunis.
Choose from GNV's best offers and set off in search of one of Sicily's most beautiful cities.
Take a ferry to Palermo and discover the ancient history of a region that bears the traces of all the cultural and artistic influences of the peoples that have dominated it; the incredible variety of its architecture makes Palermo one of the best loved and most visited cities in Southern Italy. Book your GNV ticket online now!
Crossing time is expressed with reference to access on board of the pilot in the port of destination (i.e. first pilot station). Any extra waiting time for docking and landing is beyond the Carrier's jurisdiction.
*Please verify the exact duration of the crossing while booking the trip, as the travel time varies for each trip
Discover our trip offers
Prices for 1 adult with pullman coach or Deck Ticket, outward only and no vehicle
Civitavecchia
Lazio

- Palermo

Sicily
TRAVEL TIME*
13h 30min Direct
---
TRAVEL TIME*
13h 45min Direct
Genoa
Liguria

- Palermo

Sicily
TRAVEL TIME*
20h 30min Direct
---
TRAVEL TIME*
20h 30min Direct
Naples
Campania

- Palermo

Sicily
TRAVEL TIME*
11h 0min Direct
---
TRAVEL TIME*
11h 0min Direct
Palermo
Sicily

- Tunis

Tunisia
TRAVEL TIME*
12h 0min Direct
---
TRAVEL TIME*
12h 0min Direct
Boarding times
Foot passenger boarding: 2h before departure
Vehicle boarding: 2h before departure
Boarding for Tunisia: 4h before departure
Port address: Calata Marinari D'italia
On arrival at the port
In all the ports where it operates, GNV makes its offices and staff available to passengers.
Palermo ticket office opening hours
From Monday to Friday: 9.00 am/1.00 pm - 2.00 pm/11.00 pm
Saturday: 9.00 am/12 - 4.30 pm/11.00 pm
Sunday: 4.00 pm/8.00 pm
Check-in
Passengers must report to the GNV ticket office in Calata Marinai d'Italia for check-in at least two hours before departure. From Monday to Saturday, check-in is open from 5 pm; from 3.30 pm on Sunday.
In accordance with port authority regulations, pedestrians are not permitted on the Puntone Dock in the port of Palermo. Foot passengers embarking on one of our ships to Naples docked at the Quattro Venti Dock can make use of the free shuttle service that stops in front of the GNV ticket office. The free shuttle service runs from 6.30 am to 9.00 pm.
Discover Palermo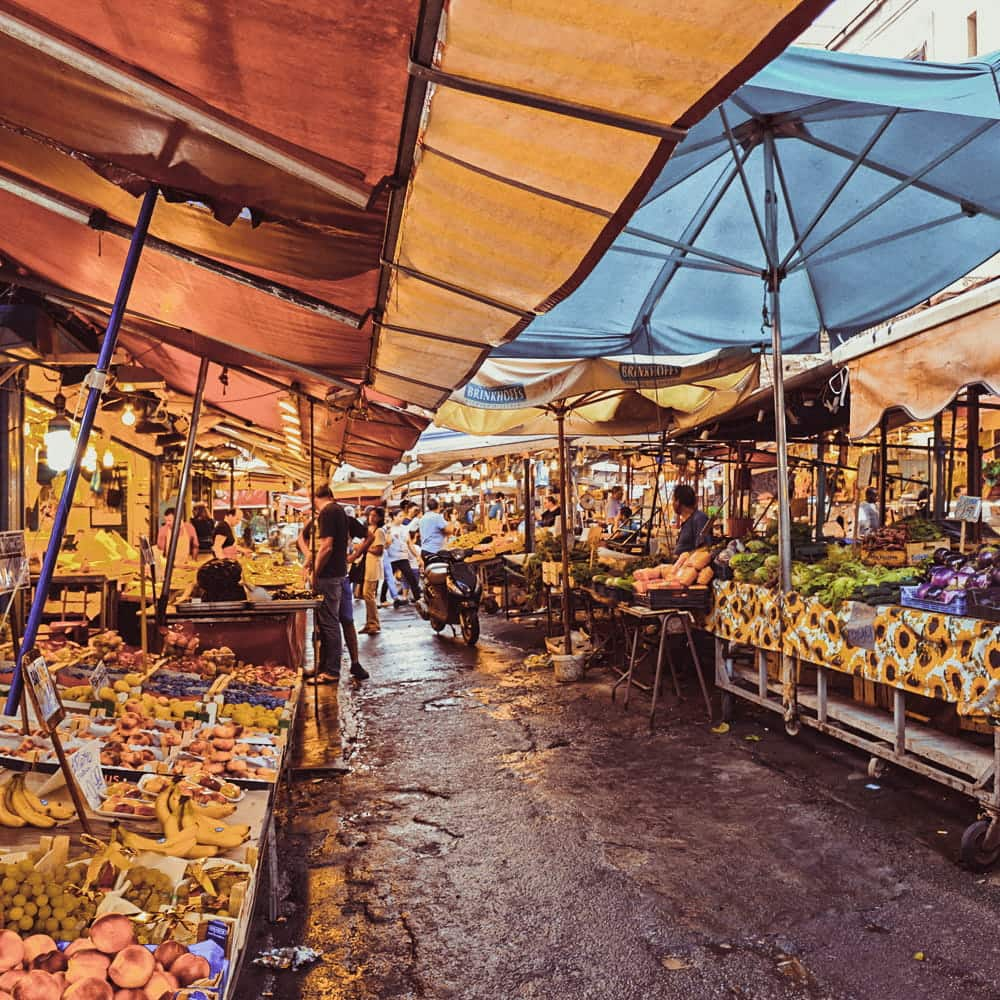 What to see
Palermo, the capital of Sicily, is a city rich in history that offers its visitors numerous monuments to see, including the Arab-Norman Palatine Chapel inside the Norman Palace and the suggestive Capuchin Catacombs. Don't forget to stroll through the popular city markets such as Ballarò and Vucciria, where you can savour the fragrances and flavours of Palermo. The tradition of open markets is still very entrenched in the city and never loses its charm.
Where to stay
Palermo offers numerous accommodation solutions with hotels, bed & breakfasts, and flats able to meet any need. To conveniently visit the city, we suggest choosing accommodations in a central location, near the main attractions.