Onboard Dining Presale
No worries with the new "full board" self-service package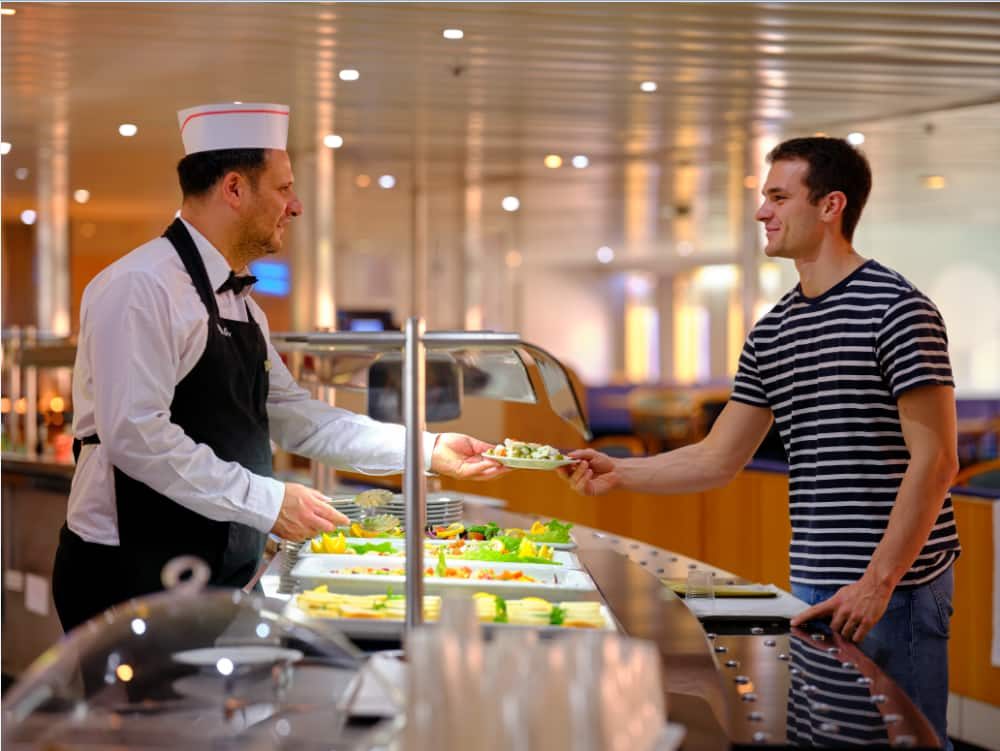 By purchasing all the Self-Service meals for your trip in advance, you will enjoy savings on-board prices. There is a wide range of dishes to tantalise all tastebuds!
Have you already purchased your ticket and want to add meals? Call us now on (+39) 010 2094591
Limitations and notes:
The offer applies to all travels from May 2023.
Full Board - adult - discount up to 35%
Self service
€ 53 € 53 € 111 € 37 € 82 € 58 € 74
---
Full Board - Child - discount up to 39%
Self service
€ 35 € 35 € 73 € 25 € 54 € 38 € 49
---